Diary #014 – Clothing Resolution Update part 2
The second page. Next one coming very soon.
The 20% off sale (celebrating the 100th KinokoFry strip) on all prints and posters is still going.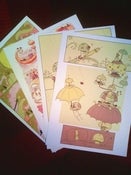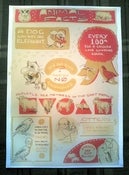 NOTHING TO DO WITH COMICS: I am still in love with DEVO's latest album, "Something for Everybody". I've been going nuts over it for the past 2 weeks. HIGHLY recommend. I just bought the Deluxe version of the album and it's worth it.
So worth it.
- Rebecca Clements